Experience Camping in Nature's Embrace at Lush Garden Hotel
At Lush Garden Hotel, we are thrilled to introduce a unique camping experience that allows you to immerse yourself in the beauty of nature while enjoying the simplicity of camping. Our exclusive campsite offers a serene and picturesque setting within our lush gardens, providing the perfect canvas for your outdoor adventure
Why Choose Lush Garden Hotel's Campsite?
Natural Paradise: Our campsite is nestled within the heart of our enchanting gardens, offering a secluded and tranquil environment for your outdoor getaway. Wake up to the soothing sounds of nature and the fresh scent of the great outdoors.
Bring Your Own Gear: At Lush Garden Hotel, we understand that camping enthusiasts have their own preferences when it comes to gear. That's why we welcome you to bring your own tents, sleeping bags, and camping equipment. This way, you can create a personalized camping experience that suits your needs.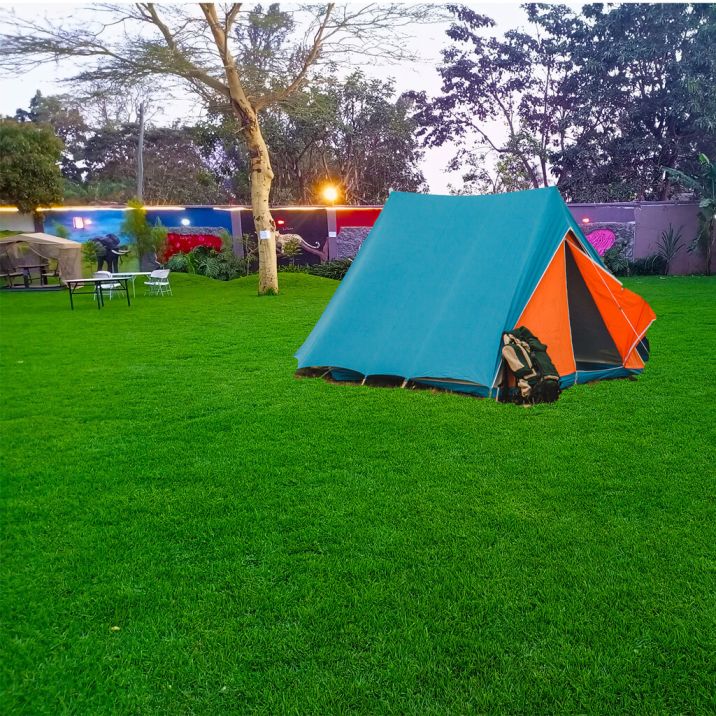 Campfire Magic: Embrace the campfire spirit with your loved ones. We provide designated fire pits where you can gather around, share stories, and roast marshmallows beneath the starry night sky.
Outdoor Dining: Enjoy the simple pleasures of cooking over an open flame. Our camping experience includes a barbecue area where you can grill your favorite dishes or cook up a campfire feast.
Basic Amenities: While you enjoy the rustic charm of camping, we provide basic amenities such as clean restroom facilities and access to fresh water to ensure your comfort during your stay.
Safety Assurance: Your safety is paramount to us. We have dedicated security personnel on-site and well-marked camping areas. Additionally, we provide you with emergency contact numbers and first-aid kits for your peace of mind.
Family: Our campsite welcomes families and their furry companions. Let your children connect with nature for a memorable outdoor adventure.
How to Reserve Your Campsite
Reserving your camping adventure at Lush Garden Hotel is easy. Contact our reservations team to check availability and rates. Whether you're planning a romantic escape, a family bonding experience, or a solo retreat, our campsite provides a natural backdrop for unforgettable memories.
Rediscover the simplicity and beauty of camping in the heart of nature at Lush Garden Hotel's campsite. Unplug from the daily grind, reconnect with loved ones, and create lasting memories beneath the open sky. We eagerly await the opportunity to host you amidst the lush greenery. Book your camping experience with us today!